Reliable Pest Control Solutions For Dickinson Homes & Businesses
Cantu Pest & Termite has been proudly serving satisfied customers in East Texas for over 20 years. A family-run business, the technicians at Cantu Pest & Termite source their industry expertise from two generations of dedicated and thorough pest control provision. Homeowners, business owners and commercial property owners alike trust Cantu for their pest control needs. Our wide array of services allow our field team to both appraise and treat damage caused or threats posed by any number of pests native to East Texas. Call Cantu today to receive quality pest control in Dickinson, TX.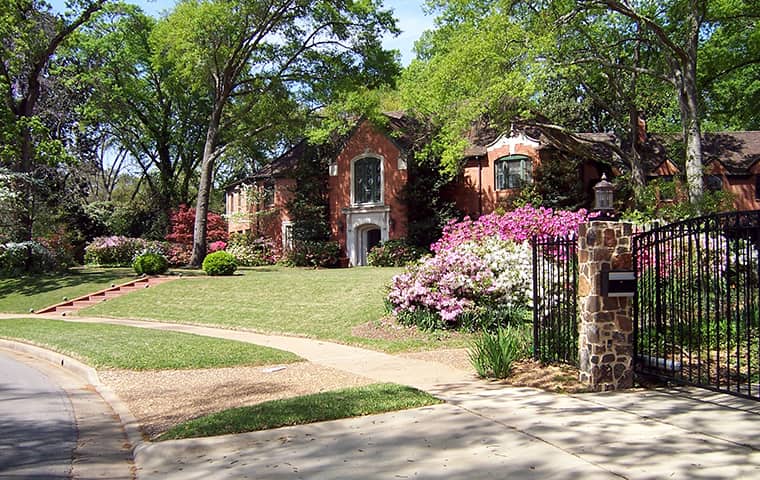 Dickinson, TX: A City On The Bayou
Dickinson, TX is a historic East Texas city located between Houston and Galveston. A short drive from the beach, the city is situated amidst and array of amenities, attractive locations and scenic landscapes. The Dickson Bayou is a popular spot for aquatic recreationists or for those simply seeking a calm place to retreat from the hustle and bustle of daily life. Claiming over 18,000 residents, Dickinson has grown considerably since its official incorporation in 1977.
In 1905, Italian ambassador Baron Mayor des Planches convinced about 150 Italians from crowded eastern cities to move to Dickinson. They joined the dozens relocated there after flooding in Bryan forced them to seek new homes. Dickinson continued to grow due to its proximity to Texas City, with its shipyards and wartime industries, and later its proximity to the Johnson Space Center.
Dickinson is located 28 miles southeast of Houston and 19 miles northwest of Galveston and has a total area of 10.3 square miles. In August 2017, Dickinson was devastated by Hurricane Harvey. Ninety percent of the city was flooded during the storm and fifty percent of the city was completely destroyed.
Pest Control Services We Offer To Dickinson Homes & Businesses
Ants

Bed Bugs

Bees

Cockroaches
Rats & Mice

Fleas

Flies

Mosquitoes

Moths

Opossums
Raccoons

Scorpions

Silverfish

Skunks

Snakes

Spiders
Squirrels

Termites

Ticks

Wasps

Yellow Jackets

Other Pests
Let Cantu Pest & Termite Help You Stay Pest-Free!
If you live or own a business in Dickinson and encounter a pest or potential pest issue, call Cantu Pest & Termite at (281) 688-2416. Our customer service representatives are standing by, ready to work with you to find a solution to your problem. Reach out to Cantu today!
Zip Codes We Service In Dickinson, Texas
77539
Request Your Free Quote Today
Complete the form below to schedule your free quote.