Trusted Pest Control Services For Humble Home & Business Owners
Cantu Pest & Termite has been serving businesses and home owners alike for over 20 years. For two generations, members of the Cantu family have honed their craft in the field of pest control. Providing direct, solution-based customer care is a cornerstone of the Cantu business model. Our use of environment-friendly and cutting-edge pest control products and methods makes Cantu one of the most competitive pest control firms in the region, thousands of our satisfied customers can stipulate to that. Contact Cantu today for quality pest control in Humble, TX.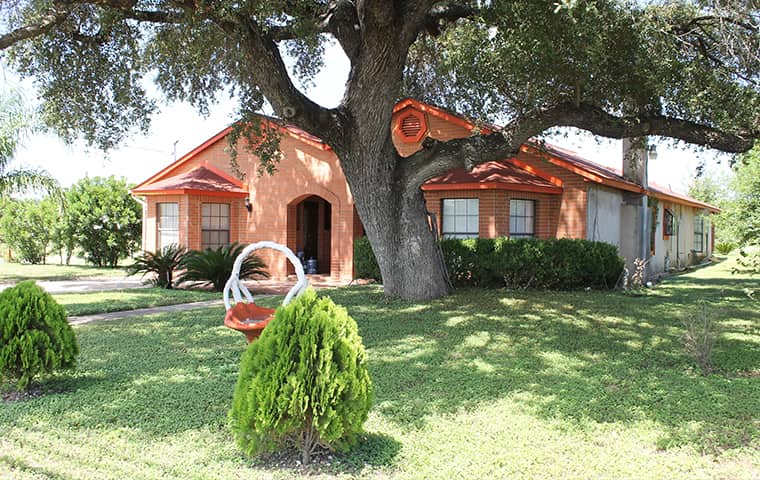 Humble, TX: Where People Make A Difference
Like many locales in the Houston – The Woodlands – Sugar Land metro area, Humble was first settled in the mid-19th century. The city gained population steadily for the next 80 years or so, when oil was discovered in the region.
Due to the economic opportunity provided by the unknown quantities of oil lying under the Texas soil, an influx of ambitious oilmen arrived in towns like Humble to try their hand in the oil markets. Humble boasted the most productive oil field in Texas in the first part of the 1910's, this field contributed to the large growth in population in the early 20th century.
Until the late-20th century, Humble continued to churn out oil and to this day petroleum remains a crucial element of the city's economy. Since the city's incorporation, its population has grown to roughly 15,000 citizens. Humble's economy is supported by a concentration of commercial and industrial industry within the city's limits.
Pest Control Services We Offer To Humble Homes & Businesses
Ants

Bed Bugs

Bees

Cockroaches
Rats & Mice

Fleas

Flies

Mosquitoes

Moths

Opossums
Raccoons

Scorpions

Silverfish

Skunks

Snakes

Spiders
Squirrels

Termites

Ticks

Wasps

Yellow Jackets

Other Pests
Let Cantu Pest & Termite Help You Stay Pest-Free!
Cantu Pest & Termite is excited to offer high-quality pest control services to Humble. Given the nature of our business, we know that if you call Cantu Pest & Termite, you require an immediate, honest response. Our customer service representatives have proven time and time again that patient, understanding service truly is what separates Cantu Pest & Termite from the competition. Call (281) 688-2416 to schedule an appraisal, receive an estimate, or simply to learn more about the company. Reach out to Cantu today!
Zip Codes We Service In Humble, Texas
77338, 77346, 77347, 77396
Request Your Free Quote Today
Complete the form below to schedule your free quote.