Premium Pest Control Services For Rowlett Home & Business Owners
Living in Rowlett, TX has a lot of benefits. But with all the beauty and nature surrounding us, there are also problems -- problems with pests. Lots of them! Pests bring numerous issues for home and business owners alike (ants, termites, bed bugs, rodents, and spiders just to name a few). The professionals here at Cantu Pest & Termite are here to help! No matter what pests you happen to be facing, Cantu Pest & Termite has a solution. Reach out to us today to learn how our pest control services can benefit your Rowlett property!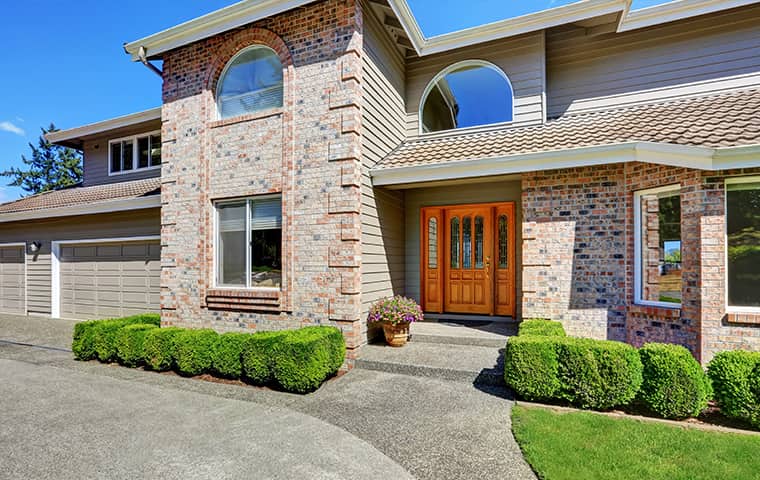 Residential Pest Control In Rowlett, TX
The most important part of being a homeowner is protecting your home and family from harm. When pests invade your Rowlett home, they threaten the health and safety of people as well as pets. Pests such as rodents, cockroaches, and termites can damage property, contaminate food sources, and destroy personal belongings. With help from Cantu Pest & Termite, however, there is hope!
Here at Cantu Pest & Termite, we are committed to removing pests from your Rowlett home so you can relax and enjoy the things that matter. With our professional team of pest control experts on the job, you can expect effective pest control and management services with every visit.
Protect your Rowlett home or business from pests when you reach out to the experts here at Cantu Pest & Termite for all your home pest control needs!
Guide To Minimizing Mosquitoes In Rowlett, TX
Mosquitoes are irritating. Is there anything that can be done about them? It's important to reduce your exposure to mosquitoes to minimize your risk of contracting harmful diseases. A few steps you can take to minimize mosquito exposure are:
Cut back weeds and tall shrubs from your exterior walls.

Keep your grass cut short.

Remove sources of standing water on your property.

Clear gutters of debris.

Dump out flower pots, cans, and other items that collect water.

Fill in holes and low-lying areas in your lawn.

Contact professional mosquito control.
Cantu Pest & Termite offers mosquito fogging services to reduce the mosquito population on your Rowlett property. Whether you need one-time mosquito treatments for an outdoor gathering or regular service visits throughout the mosquito season, we have what you need for a nearly mosquito-free property. Consider giving us a call today to start your pest-free journey!
Commercial Pest Control In Rowlett, TX
When you run a business in Rowlett, one priority is the happiness of your customers. When pests invade your business, they create an environment that can be stressful and harmful. Avoid the potential stress, disease, damage, and frustration of pests when you partner with Cantu Pest & Termite for your commercial pest problems. Our certified pest technicians provide effective services on a professional level. Here at Cantu Pest & Termite, our goal is to remove your pest infestation so you can focus on the needs of your Rowlett company. Keep pests at bay with one of our many customizable pest control programs. Give us a call today for an in-depth look at how our commercial pest control services can help!
Why Termite Protection Is Essential In Rowlett, TX
Here in Rowlett, termite protection is crucial. Termites are known for costing property owners billions of dollars yearly in the U.S. These wood-destroying pests invade properties and begin their destructive tunneling under the radar. You may not notice termites in your building until severe damage has occurred. Cantu Pest & Termite provides comprehensive termite prevention and control options for commercial and residential properties. Whether you need a termite inspection, treatment, or exclusionary service, the licensed pest professionals here at Cantu Pest & Termite have what you need. Don't hesitate to contact us today to learn more about what services we offer, or to schedule your termite inspection.
Pest Control Services We Offer To Rowlett Homes & Businesses
Ants

Bed Bugs

Bees

Cockroaches
Rats & Mice

Fleas

Flies

Mosquitoes

Moths

Opossums
Raccoons

Scorpions

Silverfish

Skunks

Snakes

Spiders
Squirrels

Termites

Ticks

Wasps

Yellow Jackets

Other Pests
Let Cantu Pest & Termite Help You Stay Pest-Free!
At Cantu, we understand that you want your home or business to look and feel great and this includes being pest-free as well. Every situation is different, our pest professionals are proud to offer a customized pest control solution to meet your needs. Call us today at (972) 576-7629 to speak to a pest professional and schedule an appointment.
Zip Codes We Service In Rowlett, Texas
75030, 75088, 75089
Request Your Free Quote Today
Complete the form below to schedule your free quote.