Premium Pest Control Services For Woodlands Homes & Businesses
The Woodlands, an award-winning, master-planned community located just outside of Houston has won the hearts of many home and business owners. The Woodlands offers a safe, welcoming community for its residents to live, work, play and succeed in. To help keep The Woodlands a great place to call home, the pest professionals at Cantu Pest & Termite offer exceptional pest protection. Our professionals will work closely with you to ensure that your specific pest needs are met. For over 3 decades we have been controlling and eliminating pests in the Greater Dallas/Fort Worth & Houston areas. To learn more about our trusted company and modern commercial and residential pest control services, give Cantu Pest & Termite a call today.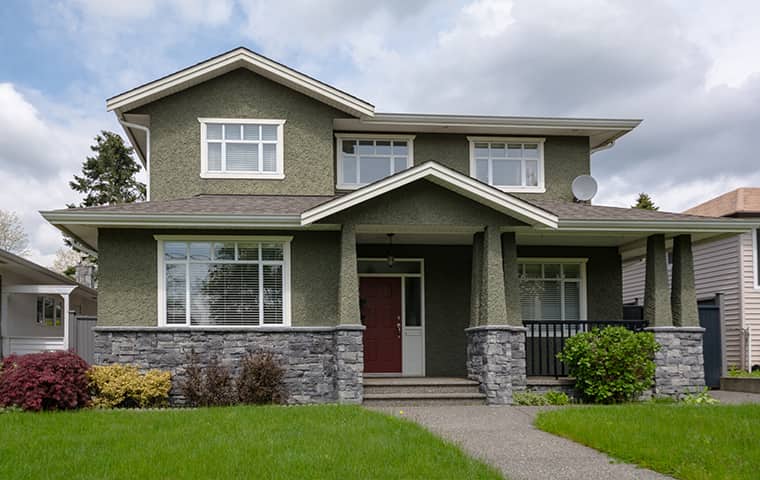 Residential Pest Control In The Woodlands, TX
When it comes to insects, rodents, and other pests, there is one thing everyone can agree on, they do not belong in or around our homes. To protect your Texas home from invasive pests, Cantu Pest & Termite has developed a variety of high-quality treatment options that are completed by our friendly and experienced pest control experts. Examples of the residential pest control options we offer include:
Cantu Pest Protection Plan: year-round pest control against common household pests

Termite Protection Plans

Mosquito Abatement Program

Wildlife Trapping & Exclusion Service
To learn more about any of our pest control plans or more about our 100% satisfaction guarantee, reach out to Cantu Pest & Termite today.
Pest Control Services We Offer To Woodlands Homes & Businesses
Ants

Bed Bugs

Bees

Cockroaches
Rats & Mice

Fleas

Flies

Mosquitoes

Moths

Opossums
Raccoons

Scorpions

Silverfish

Skunks

Snakes

Spiders
Squirrels

Termites

Ticks

Wasps

Yellow Jackets

Other Pests
Common Rodents Found In The Woodlands, TX
Rodents are a common pest problem for property owners. These animals enjoy taking advantage of any food, water, or shelter our properties or homes provide. There are many species of rodents found throughout Texas, two of the most common you may run into in The Woodlands are mice and rats.
Mice and rats can be extremely problematic for property owners. They carry disease, damage structures, contaminate food, and leave behind trails of urine and excrement wherever they travel. To keep rodents from becoming a problem for you and your family, Cantu Pest & Termite offers effective rodent control solutions. We can eliminate and prevent rodents through our Cantu Pest Protection Plan or through our Wildlife Trapping & Exclusion Service. To learn more, give us a call today.
Commercial Pest Control In The Woodlands, TX
Cantu Pest & Termite offers a wide range of commercial pest control services to protect Texas businesses from pests. We know how important it is to the reputation of your business that pests are not allowed in or around your commercial facility. To protect your unique business from pests, our customized pest control plans will meet your business's specific needs. They include:
Professional inspections

Quality pest control treatments

Trapping and fogging services

Prevention/exclusion methods
In addition to our customized pest control plans, we also offer a green solution to solve your pest problems through our Cantu Green Service. To learn more about this option, or to have questions answered about our commercial pest control options, please give us a call today!
Why Termite Damage In The Woodlands, TX Is Not Covered By Homeowners Insurance
Termites can create a lot of damage inside homes by tunneling through and feeding on structural wood. The damage they create can become expensive for homeowners to repair, especially because homeowners insurance does not usually cover termite damage. This is because the damage is viewed as something that could have been prevented. The damage termites cause is created over a period of weeks, months, or even years. Usually, homeowners insurance covers sudden events or accidental events, not damage that is accrued over a long period of time.
To protect your home from costly damage, Cantu Pest & Termite offers a selection of termite protection plans, some of which can be combined with our general pest control services! Contact us today to start protecting your home from wood-eating termites and other household pests.
Let Cantu Pest & Termite Help You Stay Pest-Free!
At Cantu Pest & Termite, we understand that you want and expect your home or business in The Woodlands to stay pest-free. Call us at (281) 688-2416 to schedule a free consultation and let us develop a customized pest control plan to meet your budget and the needs of your home or your business.
Zip Codes We Service In Woodlands, Texas
77380, 77381, 77382
Request Your Free Quote Today
Complete the form below to schedule your free quote.